Shah Travels Pvt. Ltd.
was established in 1969, as an incoming tour Operator. The Company progressed by leaps and bonds and 1981 it was incorporated as "Private Limited Company".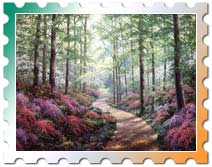 In 1983 the Company became the official ticketing and stock agents for "Indian Airlines" and in 1984 the Company was approved "Air Cargo and Custom Clearing agents".
The Company got affiliated and got the memberships of "TAAI" Travel Agents Association of India", "IATO" Indian Association of Tour Operators, and approved by Government of India, Ministry of Tourism. The Company is also registered with Jammu and Kashmir Government, Department of Tourism. The company also achieved foreign affiliations with, "PATA" Pacific Association of Travel Agents, "ASTA" American Society of Travel Agents, "JATA" Japan Association of Travel Agents, In 1987, the Company became official and handling agents of Pahwan Hans flights to Mata Vishno Devi.
Due to insurgency from 1990, the company restricted its activities and concentrated only on domestic and international incoming tourism to the state, particularly to the Kashmir Valley and Ladakh region.
Today the Company is number one tour operator of the Valley. The incoming tours department is professed by team highly educated and experienced professionals.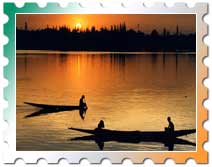 Being the leading tour operator, we are in position to furnish you the best rates for hotels, houseboats and transportation in the State of Jammu and Kashmir.
At the moment Company is handling maximum domestic tourism from the States of Maharashtra, Gujarat, Karnataka, West Bengal, Delhi, Daman and Diu, Goa, Madhya Pradesh, Uttar Pradesh, Rajasthan, Tamil Nadu and from some other parts Indian States. While as the foreign markets are, from the Europe (France, Germany, Spain, Italy, Austria, and Far-east Asia (Malaysia, Singapore, Japan, South Korea, Hongkong, Thailand, Taiwan).
The matto of the Company is "Tourists are Guests and treat them as good friends" take proper care of them, so that they repeat their visits, "whch is the objectivies of the company".
The Tourists should "
come as a stranger and leave as a friend
".
You may approach us for tailor made itineraries or costing for your programme.
Basheer Ahmed Shah.

Chairman & Managing Director.