Expedition India Tour
Duration:
15 Days/14 Nights
Destinations Covered:
Delhi
»
Jaipur
»
Bharatpur
»
Agra
»
Lucknow
»
Varanasi
»
Khajuraho
»
Orcha
»
Gwalior
»
Delhi
Day 1: Arrive Delhi
Arrive into Delhi and be transferred to a hotel.
Day 2: Delhi
The journey of discovery will begin with a full day sightseeing tour of Old and New Delhi. Receive transportation to an abundance of attractions including India's Largest Mosque Jamia Masjid, the amazing Humayun's Tomb, Lakshminarayan Temple, Qutab Minar and India Gate.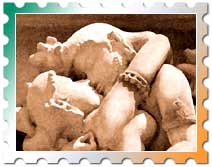 Day 3 - 4: Delhi - Jaipur
The adventure will commence with a morning drive into Jaipur. After hotel check in, begin the afternoon at leisure to discover the beautiful Pink City. While in Jaipur visit Amber Fort by taking an elephant ride to the top. In addition visit the City Palace and its museum with a superb collection of Rajasthani costumes and Mughal and Rajput weapons. During this stay also visit the Jantar Mantar observatory and the Hawa Mahal.
Day 5 - 6: Jaipur - Agra
Today continues with a drive an overnight stay in Agra including a side stop along the way the at Bharatpur Bird Sanctuary. Once in Agra visit the world famous Fatehpur Sikri, Amber Fort and the breathtaking Taj Mahal built in 1652 by Emperor Shah Jahan. In the evening of day two, take an overnight train adventure on to Lucknow.
Day 7: Lucknow
Arrive into Lucknow by rail early morning and transfer to a hotel for an overnight stay. Enjoy the imperial splendor of Lucknow, formerly known as Avadh or Oudh. Over the years, the city has preserved its spirit since its bygone days. Embark on a sightseeing tour, visiting Bara Imambara, and La Martiniere.
Day 8: Lucknow
Part of today can be spent at leisure discovering more of this beautiful multicultural city including a visit to the Clock Tower and the Lucknow Residency. In the later part of the day embark on a rail adventure into the city of Varanasi.

Day 9: Varanasi
Upon arrival in this holy city, be transferred to a local hotel. Embark on a walking journey through the twisted alleyways and visiting the abundance of historic temples. or spend an afternoon at the ruins of Sarnath, where the Buddha gave his first sermon.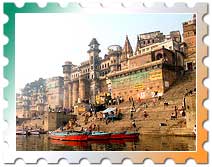 Day 10: Varanasi - Khajuraho
Before departing Varanasi, embark on an early morning boat ride along the Ganges where thousands of pilgrims immerse themselves in its holy water. Later in the day transfer to the airport to fly to Khajuraho.
Day 11: Khajuraho
Arrive by flight into one of India's most popular tourist destinations for an overnight stay. Upon arrival into Khajuraho visit some of the many medieval Hindu temples, which are famous for their erotic sculpture. The temples are superbly detailed examples of Indo-Aryan architecture and depict images of gods and goddesses, warriors and musicians, real and mythological animals. Continue the day at leisure touring this uniquely beautiful location.
Day 12: Khajuraho - Orcha
Begin the morning driving into Orcha and arrive at a local hotel. Following the arrival into Orcha, embark on a sightseeing tour of this medieval city location and spent part of the day exploring the temple-filled town.
Day 13: Orcha - Gwalior
After breakfast the driving venture continues on to the majestic Gwalior. After checking into a hotel, go on a tour to discover some of the local attractions including the local mighty fort and the 11th-century temples of Lord Vishnu known as the Sas-Bahu Temples.
Day 14: Gwalior - Delhi
Enjoy another exciting day at leisure around Gwalior. Later in the evening transfer to the local railway station to board a train back to Delhi.
Day 15: Delhi
The final day of this in depth circle tour will end back in Delhi. Transfer to onward destination.