Jammu (The City of Temples)
Jammu, a city of temples,
is located along River Tawi at the foothills of the Himalayas. The idyllic location was discovered by Raja Jambu Lochan. Legend has it that he saw a tiger and a goat drinking water side by side, and considered it a place where no one had enemies. So he built a city of peace and harmony, which we know today as Jammu.
Jammu is actually a combination of two towns, and is especially known for its temples and shrines. People come from all over the country and abroad to pay their respects to the various Gods that are worshipped here. There are also numerous places of worship for Christians, Muslims and Sikhs that stand testament to communal harmony that prevails in the city.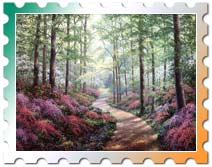 Along the banks of the river Tawi is the majestic Bahu fort. This fort once guarded the city from foreign invasions. But the lush terraced gardens, waterfalls and flowers of all kinds have made it a symbol of peace and grandeur. Over weekends, this is a popular picnic spot.
There are two charmingly contradictory aspects to the city of Jammu which one can see while shopping. For instance, in the crowded streets of Raghunath Bazaar, among the age-old dry fruit shops, you'll find designer boutiques that display the very latest in fashion and fashion accessories.
Besides its breathtaking views and many temples, Jammu is a also good place for shopping. Visitors can expect to find a fine mix of traditional Kashmiri handicrafts and modern fashion at great bargains.
Places of Interest:
Amar Mahal Palace:
The Amar Mahal Palace, a sight to behold, is on an eyrie overlooking the Tawi river. This grand palace, with sloping roofs and tall towers, so characteristic of continental castles, reminds one of France. The palace has been converted into a museum which also houses the city's finest library of antique books and paintings. An entire series of miniatures on the epic Nal-Damayanti can be seen in the museum.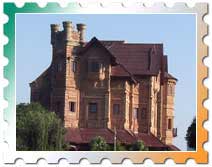 Peer Khoh:
This cave shrine is located 3.5 kms from the town of Jammu. This shrine is dedicated to Shiva and a naturally formed Shivaling is worshipped here. The antiquity of this lingam is not known. It is said that this cave gives way to other underground caves and shrines, some of which are even located outside India.
Ranbireshwar Temple:
This temple was built by Maharaja Ranbir Singh in 1883 A.D., and is dedicated to Lord Shiva. The main Shivalingam in the temple is seven and half feet in height surrounded by many small crystal Shivalings.
Raghunath Temple:
This temple is dedicated to Lord Rama. The inner walls of the temple are covered with gold sheets on three sides. The surrounding areas of the temple are dedicated to other Gods and Goddess from the epic Ramayana. The temple is located in the heart of Jammu. Mahraja Gulab Singh, founder of the state of Jammu, began construction of the temple in 1835, but was unable to complete it. His son, Maharaja Ranbir Singh completed construction in 1860.

Ranbir Canal:
These gardens are located on banks of a canal which branches from River Chenab. The gardens provide excellent walkways and an exquisite view of the surrounding areas. Even in summers, water in the canal remains ice cold. The Ranbir Canal is a popular picnic spot.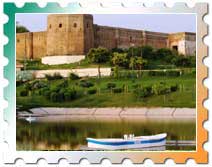 Bahu Fort:
The original fort was built by Raja Bahulochan about 300 years ago, and was later modified and improved by Dogra rulers. This fort is perhaps the oldest edifice in Jammu. The fort is built on rocks facing the Tawi river. A temple dedicated to Goddess Kali is also inside Bahu Fort. Close to Bahu fort are exquisitely laid gardens, which a provide a spectacular view of Jammu. Behind the fort is a forest, which surrounds the Maha Maya temple.
Peer Baba:
Jammu is home to the famous dargah of the Muslim saint, Peer Budhan Ali Shah. On Thursdays apart from Muslims, Hindus and Sikhs also come in large numbers to pay their respects to the Saint. Peer Mitha is another famous Muslim shrine in Jammu. Peer Mitha was a contemporary of Ajaib Dev and Ghareeb Nath - both saints were famous for their prophecies and miracles.
"Mitha" means "the sweet one", for the Peer would accept nothing more than a pinch of sugar in offering from his devotees.
Mubarak Mandi Palace:
The architecture of this palace is a unique blend of Rajasthani, Mughal and Gothic styles. The palace complex dates back to 1824 A.D. The Sheesh Mahal segment in the palace is most famous. The pink hall has now been converted into the Dogra art museum, which is a treasure house of miniature paintings from the various hill schools.