India Rail Trail Tour
Duration:
16 Days/15 Nights
Destinations Covered:
Delhi
»
Jaisalmer
»
Jodhpur
»
Jaipur
»
Agra
»
Varansi
»
Delhi
Day 1: Arrive Delhi
Arrive into Delhi and be transferred to your hotel. This day is the beginning of a truly authentic travel experience around India.
Day 2: Delhi - Jasilmer
As an introduction to the local culture and history of this country begin with some early sightseeing. Sit back and be transported to some of Delhi's most famous attractions such as India Gate, Jamia Masjid and the Chandni Chowk bazaars. Later in the afternoon be transported to the railway station where it is time to embark on an overnight train adventure into Jaisalmer.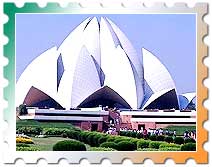 Day 3: Delhi - Jaisalmer
Arrive into the desert city of Jaisalmer by train and be transferred for an overnight hotel stay. Enjoy some leisure time exploring the many neighborhood attractions such as Bada Bagh and Jaiselmer Fort.
Day 4: Jaisalmer
Today can be enjoyed as a day of leisure around the Golden City of Jaisalmer. Discover the history and many artistic monuments by taking a guided tour around its colossal sandstone Fort.
Day 5: Jaisalmer
Today will offer a spectacular overnight experience in one of India's most remarkable deserts. Enjoy part of the adventure by taking a guided camel safari through the spectacular surroundings. Enjoy a night amongst the sand dunes and under the stars in this remotely divine location.
Day 6: Jaisalmer - Jodhpur
The rail journey continues into the afternoon with a transfer to the local train station. Here an overnight train will be taken into the second largest city in Rajasthan, Jodhpur.

Day 7 - 8: Jodhpur
Arrive into Jodhpur by train and be transferred to a local hotel. Enjoy a day of leisure and discovery around the Blue City. Visit many wonderful attractions such as Meherangarh Fort and Juswant Thada.
Day 9- 11: Jaipur
Take in the wonderful surrounds with another rail journey onto the beautifully Pink City of Jaipur. Upon arrival be transferred to a local hotel for a two-night stay. Enjoy two wonderful days of leisurely sightseeing. Visit many attractions including Amber Fort by elephant ride, the City Palace, Hawa Mahal and the Jantar Mantar observatory.
Day 11-12: Jaipur - Agra
The journey will continue by train into the medieval city of Agra where a two-night hotel stay can be enjoyed. While in Agra enjoy visiting its world famous attractions such as the world famous Mughal-era building Fatehpur Sikri, Amber Fort and the breathtaking Taj Mahal. In the evening of the last day in Agra, embark on another exciting rail adventure onto another amazing city.
Day 13 - 15: Agra - Varanasi
Arrive into the famous holy city of Varanasi by rail and be transferred to a hotel. Embark on a journey walking through the twisted alleyways and visiting the abundance of temples. Experience a spectacular sunrise by taking a boat ride along the Ganges and spend an afternoon at the ruins of Sarnath before experiencing the final rail journey back to Delhi.
Day 16: Delhi
This circular rail journey will come to a conclusion upon arrival into Delhi, with the option of another hotel stay and additional sightseeing.