Sonamarg (The Golden Meadow)
Sonamarg is a quite valley, carved by the Sindh river and circled by placid lakes and awesome glaciers. Sonamarg is also known as
"The Golden Meadow"
. At an altitude of 2740 meters, 85 Kms northeast of Srinagar, the road that leads to Sonamarg is almost like heading for an enchanted journey into Wonderland of Nature.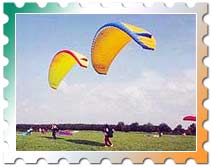 The road that intially winds under the shadow of the mountain, crosses the Sindh at Wayil, 27 Kms from Srinagar, where the Valley widens.
Onward, past Kangan and Gund, the road runs through peaceful pastoral land, the snowclad Harmukh range, and after a steep rise is the entrance to the "Meadows of Sonamarg". Sonamarg is also known as "Gateway of Ladakh".
Surrounded by mountains upto 5,300 meters, the Valley is divided by a spur of the Thajwas range. The spur dividing the valley is covered by fir, pine, silver birch and sycamore trees.
Sonamarg, carpeted with colorful flowers, lies on one side, drained by the Sindh river which has its source in the Glaiciers of the Amarnath range.
Meandering, through the Valley, the Sindh river is an excellent fishing preserve, abounding with trouth and Mahseer. The Fishing Permission can be obtained from the Department of Fisheries, located at TRC Srinagar.